Where Your Money Goes
Financial stewardship is key to achieving our conservation and fundraising goals, and fulfilling donor expectations. We therefore ensure we have:
a strong internal control environment;
effective governance over all operations; and
an annual independent audit of our financial records.
In addition to producing our annual report, we provide detailed stewardship reports to all our major donors that describe how their money was spent and the conservation gains that were achieved with these funds.
In the year ended June 30, 2015, we raised $23 million and invested $15.3 million in our conservation work.
Revenue & Expenditure
Sources of donations and other revenues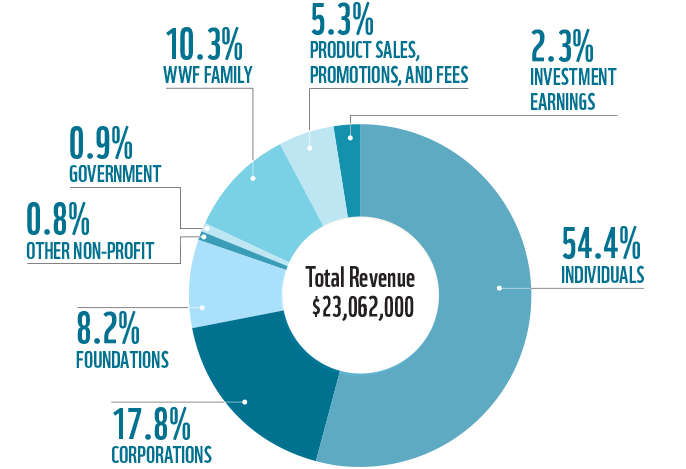 How we applied our funds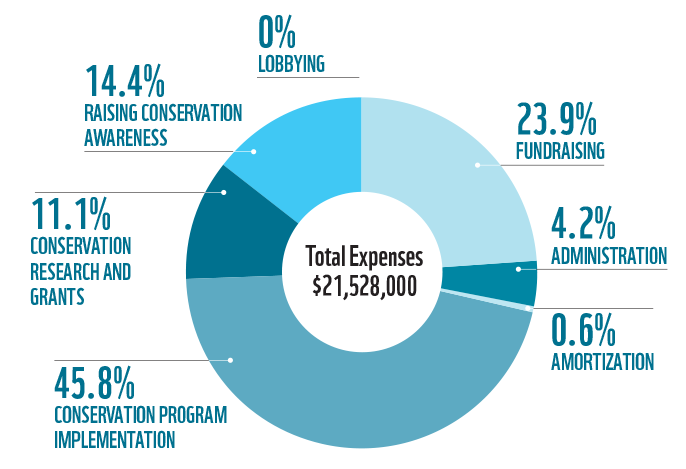 Investing in Conservation
Conservation Expenditures by Program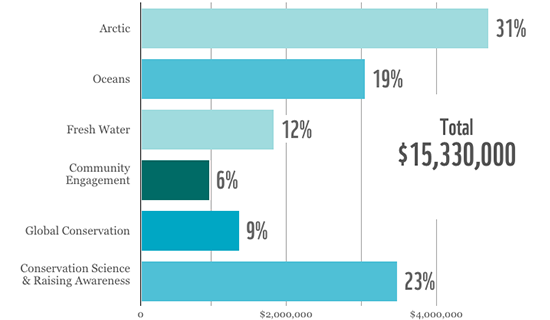 WWF-Canada's Plan
for a Living Planet
We invite you to learn about our five-year business plan. Learn about our conservation priorities, goals, and how, with your help, we can achieve them.
Read more