Wild and free-flowing rivers
The Earth's rivers are simultaneously the arteries of all life and the lifeblood of human development. Societies have gone to extraordinary lengths to harness the power and advantages of river systems.
Unfortunately, these efforts have had negative impacts on the freshwater ecosystems and the wildlife and human communities that the rivers support.
Free-flowing rivers are rivers that flow through their course without impact from a dam. They provide many ecological, economic, and cultural benefits to the communities that live alongside them and within their watersheds. WWF has completed an assessment to identify remaining free-flowing rivers across the country.
Wild rivers
A wild river is a free-flowing river that is not negatively impacted by pollution, habitat loss, habitat fragmentation, overuse of water, invasive species, climate change or alteration of flows. A wild river, then, is as close to its natural state as a river can be, unaltered by modern development.
We have identified the ten longest wild rivers in Canada. Each is home to a rich diversity of wildlife, often including species designated as being at-risk under Canada's Species at risk act.
Despite their importance, there is no comprehensive legislation or strategy in Canada to protect these rivers.
WWF-Canada is calling for legal mechanisms to ensure Canada's wild rivers remain wild.
The future of freshwater
Hydropower generation will play a significant role in Canada's transition to a post-carbon world, which is essential for the health of all ecosystems. However, harnessing hydropower can conflict with nature and the health of river ecosystems. For this reason, WWF International and WWF-Canada do not support the creation of large, reservoir-based hydropower facilities.
Furthermore, to protect free-flowing rivers, WWF recommends that environmental flow, cumulative effects, and watershed level habitat impacts all be taken into account in new hydropower development decisions.
WWF has developed a suite of tools – Watershed Reports, Renewables for Nature, and a free-flowing river analysis – which can be used to ensure that
hydropower developments consider watershed level impacts
and high conservation value habitat, and maintain networks of free flowing rivers. We are bringing these tools to the attention of governments and industry through participation in national dialogues around the future of energy in Canada.
Understanding environmental flows
Identifying and safeguarding Canada's wild rivers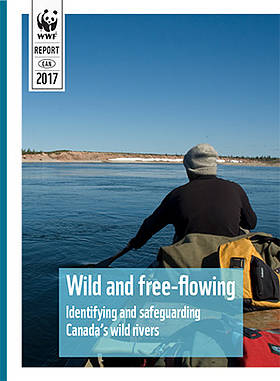 Healthy waters in Canada's low carbon economy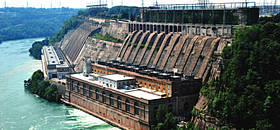 Discover tools to safeguard rivers while developing renewable energy.
Read the report