The Great Bear Sea
No place for an oil pipeline
The Great Bear region of British Columbia's north coast is one of Canada's ecological treasures. Here one of the world's last intact temperate rainforests meets some of the planet's last large wild rivers and most productive coldwater seas.
This is no place for an oil pipeline.


All five species of Pacific salmon are found here. It's home to humpback and orca whales, as well as dolphins and porpoises. Extraordinary animals like Pacific coastal wolves and the rare white Spirit Bears live nowhere else on Earth.
This is one of the richest and most spectacular ecosystems on our planet. And its future is in our hands.
Raise your voice to protect the Great Bear Sea

The Northern Gateway Project proposes to build twin pipelines from the Alberta tar sands through the Great Bear Sea, to the B.C. coast. The 1,170-kilometre route would bisect the rainforest. The pipelines would transport toxic oil sands bitumen across hundreds of salmon streams. The pipeline would bring as many as 220 supersized oil tankers into B.C.'s sensitive coastal waters every year.
Find out what's at stake in the Great Bear Sea
UBC study shows costs of an oil spill clean-up outweigh the economic benefits of the proposed Northern Gateway Pipeline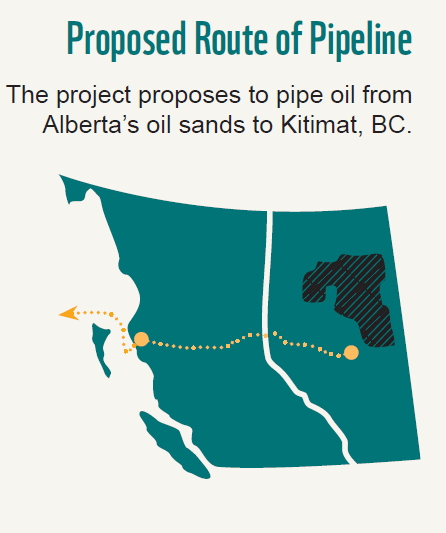 Click on the graphic to learn more
ADOPT A SPIRIT BEAR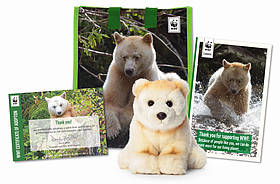 The spirit bear is a rarity in nature and can be found in the Great Bear region of British Columbia. They need your help. Support conservation action and help ensure a healthy future for this species and the extraordinary place it calls home.
Join WWF as a monthly donor
for $9/month to help protect the future and habitat of these elusive bears and WWF will send you a FREE spirit bear adoption kit.