Adopt a Wildlife Species
Wildlife adoptions
When you symbolically adopt your favourite wildlife species, you're giving an extraordinary gift while supporting WWF-Canada's efforts to protect wildlife and their habitats.
Each adoption kit comes with a high-quality plush toy, a personalized adoption certificate, a species poster and information pamphlet about the work your gift will help support, and a reusable WWF tote bag.
From the mighty tiger to the playful beluga, there are dozens of wildlife species to choose from.
Adopt a species as a meaningful gift for a friend, family member – or yourself
!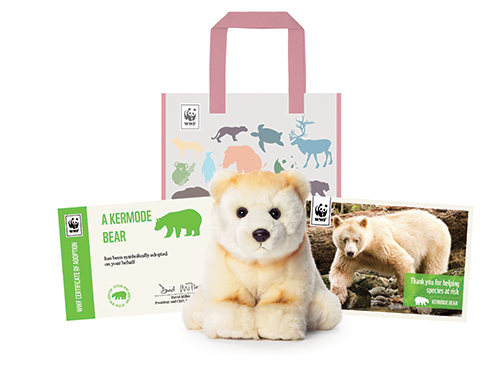 Classroom adoptions
Adopt a wildlife species for your class. Prepared with the assistance of K-8 teachers and students across Canada, classroom adoption kits are an innovative way to inspire and inform students about the role they can play in securing a healthy future for our planet.
Classroom adoptions come with bookmarks or stickers for students to take home, as well as teaching strategies, activities, and project ideas to help raise awareness among students of the importance of conservation work.