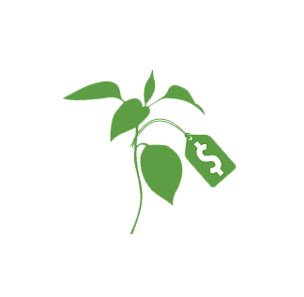 Find your Go Wild inspiration

Presenting the Go Wild Winter 2017 Winners
Kelowna, B.C., Border Free Bees – Kelowna Nectar Trail
Community members will develop a 7.4 kilometre route of pollinator-friendly gardens from Summerhill Organic Winery to the Okanagan UNH20 Xeriscape Demonstration Garden at the H20 recreation Centre.

Vancouver, B.C., Vancouver Aquarium Marine Science Centre – Whale Trail BC
Five informational panels across the south coast of British Columbia will engage the public in spotting cetaceans and teach them how to become better marine stewards. Residents can contribute directly to citizen science by reporting their sighting via Vancouver Aquarium's WhaleReport app.

Vancouver, B.C., VanDusen Botanical Garden Association – Connecting Disadvantaged Urban Youth with Nature
An immersive, hands-on learning experience at VanDusen's 55-acre outdoor classroom will bring curriculum-linked programs about ecology to life in a way children can see, smell, hear and feel.

Saint John, N.B., ACAP Saint John Inc. – Nurturing Ecologies: Growing Trees Alongside Neighbourhoods in Urban New Brunswick
Urban tree nurseries and environmental education centres will help educate youth about the benefits of trees to their health and rejuvenate marginalized communities. Native trees grown through this project will be used in other ecological restoration projects across southern N.B.

Hamilton, Ont., Hamilton Conservation Foundation – Christie Lake Fish Habitat Restoration Project
Riparian wetland and fish habitat will be restored by planting native vegetation around the natural stream, helping to increase the number of fish species, improve water quality, open access to upstream waters, reduce water temperatures and enhance spawning and nursery habitat.

Huron-Kinloss, Ont., Pine River Watershed Initiative Network (PRWIN) – 4H Tree Planting Day
To improve the quality of water in local creeks, rivers and lakes, PRWIN is hosting a tree-planting day for the children that will bring the community together to learn and protect the natural environment.

Grey County, Ont., Escarpment Biosphere Conservancy – Preserving Biodiversity Series (PBS)
To celebrate 20 years of conservation, the Escarpment Biosphere Conservancy will host a preserving biodiversity series to promote nature stewardship. Workshops will teach community members how to monitor species at risk populations, restore and create wildlife habitat and identify invasive species.

Toronto, Ont., The Storefront Arts Initiative – DIVINE
How can society survive without water? DIVINE, a new Canadian play, takes the audience on a journey to a post-apocalyptic Ontario where battles are waged over the last dregs of undergound water in an effort to raise awareness for freshwater conservation.

Arborfield, Sask., Carrot River Valley Watershed Association – Engaging Youth in Community Source Water Protection
Youth will learn about how to protect water resources and watersheds, including how to identify water issues in their rural community and develop solutions to mitigate those risks.

Yorkton, Sask., Assiniboine Watershed Stewardship Association Inc. – Help for our Feathered Friends, Yorkton Project
The Assiniboine Watershed Stewardship Association will partner with two local Scouts groups to construct and install seven hen houses that will provide important nesting habitat for female Mallard ducks.

Baie du Trou-à-Barbotte, Que., Bassin Versant Saint-Maurice – Bats in Danger!
Primary school students will help local bat populations affected by white-nosed syndrome by building and installing bat houses and learning about bat conservation.

Montreal, Que., Myriam Verzat – Connecting with Nature
A series of workshops invite residents to leave their homes and meet their neighbors through the exploration of local biodiversity. Each workshop will spark discussion and provide inspiration for artistic collaboration.