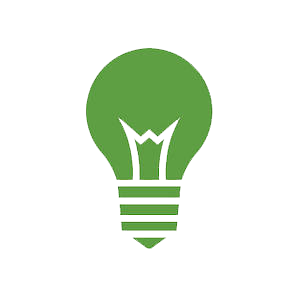 FAQ: Frequently asked questions


How do I apply?
Thank you for your interest in Go Wild Community Grants and for wanting to connect your community to nature! The most recent round of Go Wild has closed. Do you have an idea on how to help nature thrive in your community? Stay tuned for your next opportunity to Go Wild with WWF-Canada and TELUS.
What are you looking for?
We are looking for the best ideas on how to connect people to nature in their community. Go Wild Community Grants support action-oriented projects and we invite you to be as creative as you can. Every community is different, so we want to hear what you think are the best ways to make this happen where you live.
We are looking for ideas that:
Protect or restore: Activities directly related to restoring, rehabilitating or recovering natural ecosystems, rooted in and designed under best conservation practices and principles.
Practice or monitor: Activities directly related to introducing new practices that reflect the value of nature in the community
Celebrate or educate: Activities that advance the importance of healthy natural ecosystems as fundamental to a healthy community
What if I don't live near nature?
We're looking for you to tell us what "connecting to nature" means to you. While it might not seem like it, there's nature all around us, even during the winter months. Nature isn't always a far-off place or pristine wilderness. Experiencing nature doesn't always require a long car ride, a map or the right gear. It's in our backyards and parks and is something we benefit from in our daily lives. So we invite you – even in the most urban setting or chilliest time of year – to seek out the nature near you.
How many Go Wild Community Grants will be awarded?
WWF-Canada together with TELUS will award
Up to 25 grants at $1,000
Up to 10 grants at $3,000
Up to five grants at $5,000
Up to three grants at $7,000
What can I pay for with my grant?
The grants, ranging in size from $1,000 to $7,000 each, are to help bring your ideas to life. Hard costs and fees associated with the proposed activities in your idea are appropriate expenses. These could include (but are not limited to): equipment and field costs such as rental of equipment to complete the project; materials, communications or promotional costs, costs associated with documenting the project; permits; and facility or vehicle rental fees if necessary. Cost for personnel and overhead can also be included, but cannot exceed 50 per cent of requested funds.

Please note: Go Wild Community Grants do not provide funding for food gardens.
I'm a teacher. Can I apply on behalf of my school?
Elementary, middle, and secondary school teachers, students and schools are eligible for Go Wild School Grants, a program that is available this fall from October 3 to November 18, 2016.
I am a past Go Wild Community Grant recipient. Can I apply again?
Yes. Whether it is a new project proposal or an extension of your past project, we encourage you to apply again.
I applied for a Go Wild Community Grant previously. Can I apply again?
We encourage you to apply again. If you are resubmitting your project proposal, please note the project and submission guidelines have changed and a new application form should be downloaded and completed.
Can I apply more than once?
You can apply as many times as you want, but we will only grant to one of your project ideas.
I applied to Loblaw Water Fund. Can I apply for a Go Wild Community Grant?
Absolutely.
How are you judging the ideas?
The ideas will be evaluated by a panel of judges based on the following criteria:
Overall quality and relevance of project: How and to what extent will the work contribute to improving the health of nature in the community?
Community engagement and reach: How many people will be directly involved in the project? How many people in your community will benefit and participate in the project? How effective is the project in connecting people to nature in their community? Have appropriate key stakeholders in the community been actively engaged in the project?
Potential to replicate: Can this project be expanded and scaled up? Could it include other stakeholders and/or communities? Do strong relationships, coordination and support exist among key players?
Communications: Does this project tell a good story?
Urgency: Is the project addressing an urgent need within the community?
Implementation plan: Is the implementation plan reasonable and well-thought out? Can the goals be met according to the budget and timeline? Have you demonstrated that your project will be carried out using best practices?
Budget: Is the budget appropriate for the proposed activities? Does the project have any in-kind support?
Can WWF-Canada review my proposal before I submit?
At this time, WWF-Canada does not have capacity to review or vet proposals before they are submitted. We encourage detailed answers that demonstrate that the project budget and implementation plan have been thoroughly researched and can be fully delivered to your community.
More questions?
For questions regarding Go Wild Community Grants, please email gowild@wwfcanada.org. We cannot accept phone calls at this time or review ideas before they are submitted.