Green CommUnity School Grants

Congratulations to all our grant recipients!
WWF is pleased to recognize the recipients of the Green CommUnity School Grants Program. Over 200 projects are now under way across the country. These projects represent everything the Green CommUnity Program is looking for:
reduced impact on the environment
positive solutions and leadership
connecting children with nature
inspiration for students and communities to take action
The innovative and educational projects these grants support demonstrate how we can all have a positive impact on our environment when we work together. Thanks to the generous support of Loblaw Companies Limited, these schools have each received up to $5,000 to complete their projects. To date, WWF has funded over $600,000 in grants to school groups, helping kick off real long term change.
Thank You!
Spring 2013 marked our seventh and final round of Green CommUnity granting.
For more ways to inspire environmental leadership in and out of the classroom, check out our
Schools for a Living Planet program
.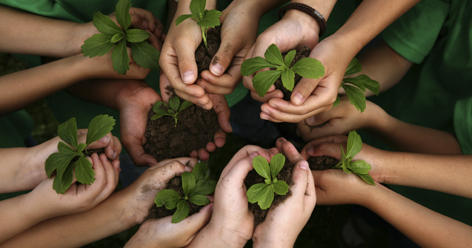 Thank you!
Special thanks to Loblaw Companies Limited for their generous support of our Green CommUnity School Grants Program and WWF-Canada's public mobilization initiatives. Together, Loblaw and WWF are working to mobilize individuals to take simple but meaningful actions toward sustainable living.