Volunteer with WWF-Canada

Thank you for your interest in volunteering with us!

As a WWF-Canada volunteer, your time, talents and skills help us maintain WWF's mission:
To stop the degradation of our planet's natural environment, and build a future in which humans live in harmony with nature.
Every instance of donated time and skill adds up and allows WWF-Canada to administer projects that might otherwise have to be shelved. Your involvement helps with expediting existing projects and with the development of new initiatives.
The support of our Volunteers is vital to our success.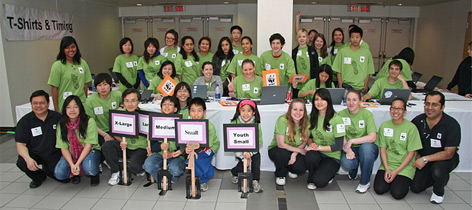 Please Note: We post ALL of our volunteer opportunities on this web page. Therefore, if you do not see any listings, we do not have any positions available at this time. Be sure to check this page often as new volunteer opportunities can be posted at any time.



If you would like to be added to our Volunteer Pool, please click on the following: