Working with Business
Engaging Businesses for a Living Planet
Working with business helps drive change on the scale and at the pace that our planet needs. We are living beyond our means and our planet's ecological limits. As the
2014 Living Planet Report
demonstrates, the challenges that the global environment is facing today are too big, too interconnected and too urgent for any one organization to solve alone.
Business drives much of our national and global economy, so WWF believes that companies also have a specific responsibility to ensure that the natural resources and ecosystems which underpin their own operations are used sustainably.
WWF seeks to work with companies who have the greatest potential to reduce the most pressing threats to the diversity of life on Earth, and together we find solutions to conservation challenges such as overfishing, water health and climate change. In the early 2000s, WWF helped transform Canada's forestry industry by engaging the supply chain and fostering demand for sustainably sourced wood and paper. Elsewhere in the world, WWF had made major conservation gains by championing sustainable sugar cane, cotton and palm oil.
Why does WWF work with businesses?
By working with business we aim to:
promote better production and responsible sourcing of raw materials;
encourage a switch to 100% renewable energy and away from fossil fuels;
engage jointly on public policy;
support the equitable sharing of natural resources;
redirect financial flows to support conservation and sustainable ecosystem management;
raise awareness of the need to consume more wisely; and
protect some of Canada and the world's most ecologically important places.

How do we work with business?
Our cooperation with partners is based on a common understanding of issues, shared ambitions or activities, and a willingness to speak out in public. In general, we distinguish four types of partnerships with companies:
Driving sustainable business practices;
Communications and awareness raising;
Philanthropic relationships; and
Driving sustainable business practices
Our bilateral partnerships aim to deliver direct conservation results on key issues by changing practices throughout a company's operations and value chain. These intend to reduce the major environmental impacts of some of largest companies, achieve conservation results that would not otherwise be possible, and influence related sectors and markets.
Communications and awareness raising
WWF partners with businesses to raise awareness of key environmental issues and mobilize consumer action. These partnerships can include
cause-marketing campaigns
,
product licensing
and event and program
sponsorship
.
Philanthropic relationships
Companies are able to fund conservation projects and the institutions that deliver them, through philanthropic giving. Philanthropic relationships with companies raise money for conservation, and the capability and tools required to deliver the work.
Businesses can work with WWF via our
Living Planet at Work
, a program developed to help companies engage their employees in sustainability. Employees are an integral part of the transformation towards sustainability and are increasingly and actively seeking opportunities to make a difference on the environment through their workplace and in their jobs.
This innovative program provides the strategic guidance, resources and support to rally employees around more sustainable ways of doing business, to activate WWF campaigns, and to fundraise for WWF's critical conservation priorities.
Spotlight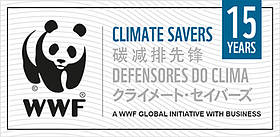 Climate Savers Companies Mark 15 Years of Reducing Greenhouse Gases

Another step forward in corporate leadership as new measuring standard introduced, reflecting the global shift in the role of business in fighting climate change.
Our Core Principles
WWF's approach to working with the private sector is constructive and solutions-oriented. It is both collaborative in its methods, rigorous in its standards, and challenging in its objectives.

Our guiding principles for corporate engagement are:

• Measurable results that support our conservation objectives
• Transparency
• The right to public commentary
Working with businesses on a global scale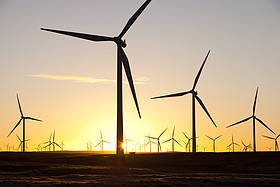 Most of WWF's engagement with business globally is focused on the key themes of commodities, climate and freshwater.
We work with key companies to influence supply chains, reduce the impact of commodity production and drive demand for more sustainable commodities. Our
Market Transformation Initiative (links to WWF International)
focuses on the largest companies that buy and produce agricultural commodities, such as palm oil or cotton, that drive deforestation or unsustainable water use; on fish, both wild caught, such as whitefish and tuna, and farmed such as salmon and shrimp; and on forest products such as timber and paper.
On climate change and energy management, the activities of our Global Climate and Energy Initiative with business focus on adopting reduction targets for emissions, encouraging a switch to 100 per cent renewable energy and on best practices in corporate climate leadership. WWF's work on
Water Stewardship (links to WWF International)
promotes responsible business engagement on water issues.