Valuing Nature's Services
Why do we need to value nature and the services it provides?
There are ethical reasons for conserving nature. There are spiritual and aesthetic reasons. And then there's pure self-interest.
Humans simply couldn't survive without the ecosystem services that nature provides. Trees produce the oxygen we breathe. Fertile soil nurtures the crops we eat, while bees pollinate them. Wetlands filter the water we drink and protect us from floods and droughts. The list goes on.
However, our current economic system ignores those free services. And because so many of the decisions that businesses, governments and individuals make each day are based on economics, we're putting short-term financial gains ahead of long-term sustainability.
Sooner or later, however, we're going to pay the price. If bees disappeared, how much would it cost to pollinate a field of soybeans by hand? How much extra flood damage could we expect without wetlands to buffer us?
It's time to start putting nature on the balance sheet.
What WWF is doing
We're merging economic know-how with ecological expertise to put price tags on ecosystem services. At the same time, we're working with stakeholders to identify local values and priorities.
Our international WWF colleagues have helped to develop
InVEST
, a suite of software tools that can answer questions like whether it makes more economic sense to transform a forest in Sumatra into a palm oil plantation or leave it intact to continue absorbing carbon, filtering water, producing food and sheltering wildlife.
Photo: Oil palm plantation in the background. Sumatra, Indonesia.
© Mark Edwards / WWF-Canon
On the Grand Banks, our
Financial Institution for the Recovery of Marine Ecosystems
connects investors with the fisheries industry to finance more sustainable ways of managing our oceans — investments that will pay off in more productive fish stocks.
And when it comes to fresh water, we're combining data on Canada's renewable energy potential with conservation assessments of major rivers, helping to pinpoint which rivers have greatest value in their free-flowing state and which are good candidates for hydroelectric development.
Inspired?

When you're shopping for paper or wood products, look for the FSC logo to ensure you're making the best possible choice for our forests.
 
See the
economic impact
an oil spill would have on the Great Bear Region.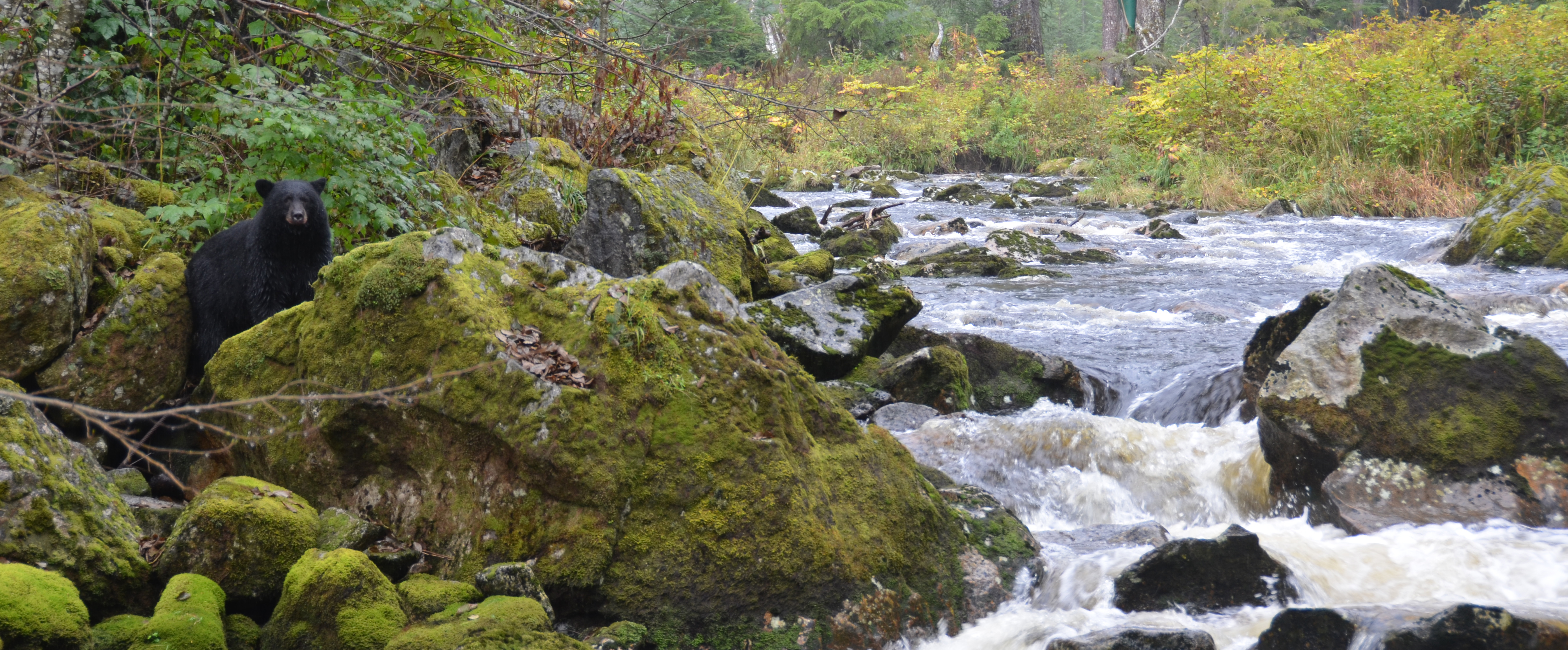 Check out this cool video and learn more about ecosystem services: