Arctic Shipping
Balancing shipping opportunities with a healthy Arctic future
Sea ice is disappearing so quickly in the Arctic that summers may soon be ice-free. Among other previously unimagined changes, this has led to new opportunities for development in the polar regions. These new opportunities – from tourism to mining – will result in an increase in ship traffic in the Arctic, with new stresses that, if not properly managed, could put northern ecosystems and cultures at risk.
Shipping brings impacts like noise, collisions, and potential risks from oil spills; these impacts are experienced most directly by the whales that share these Arctic waters – including narwhals, beluga and bowhead whales.
Managing risk
Even in the summer (so-called 'open water') season, conditions are harsh, search and rescue capacity is limited, and support infrastructure is relatively scarce in Arctic waters, so it's critically important to avoid accidents and spills. Ships need to use the best information, the best practices and the latest technology to avoid or minimize the disruption of wildlife, the introduction of invasive species and the release of pollutants. Regular monitoring is needed to assess these impacts, and revise practices where necessary.
The Arctic will see more ship traffic; that much is certain. The question is what measures, precautions, regulations, and best practices will be in place to address environment and safety concerns, so as to maximize the benefits of development for northern peoples who rely on healthy Arctic ecosystems.
Navigating Safe and Sustainable Arctic Shipping
Growth in Canadian Arctic shipping traffic won't be dramatic or sudden, but it will steadily increase over the coming years, driven largely by the mining sector. Shipping is important for all current and future economic development in the region, and we have an opportunity to manage the inherent risks of this growth today, while shipping in the Canadian Arctic is still relatively low compared to other regions. Good standards and practices, if implemented today, will see benefit for decades to come by helping to ensure responsible Arctic development for decades to come.
What WWF is doing
WWF is working to better understand potential environmental and social impacts of shipping on the Arctic environment and communities. We have completed an oil spill trajectory modeling project that maps out multiple oil spills, including those resulting from shipping, and how these spills could interact with important areas for communities, wildlife and ecosystems. Explore the risks of oil spills in the Beaufort Sea at
arcticspills.wwf.ca
.
WWF has also commissioned research on trends in Arctic shipping, identified key issues and created recommendations and best practices to manage the risk. Review the summary
report on this research
and see how Arctic shipping routes may interact with species ranges and habitats in our
interactive map of Lancaster Sound
.
We are also engaging the shipping industry in discussions at the International Maritime Organization to create a Polar Code for Arctic Shipping and, at the same time, are supporting an ongoing dialogue about best practices in Arctic shipping to benefit northern communities while protecting the fragile Arctic environment.
WWF Expert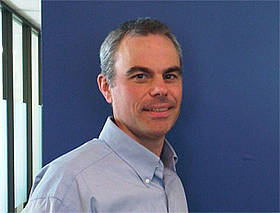 Ship noise and narwhals
Narwhals depend on sound to communicate. Noise pollution caused by shipping, as well as drilling, seismic activities, naval sonar and construction can interfere with their ability to find food and mates, navigate, avoid predators and take care of their young.
Learn more about narwhals.
Shipping and marine mammals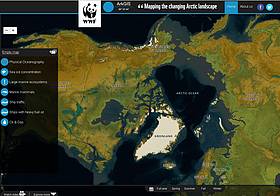 See how shipping routes overlap with the native range for different marine mammals with
WWF's ArkGIS map
.
Best Practices for Arctic Shipping
In 2012, WWF and Fednav worked together to consider best practices for safe and sustainable Arctic shipping. The recommendations covered everything from voyage planning to avoid sensitive wildlife habitat and use slower vessel speeds to reduce emissions.
Read the full report.
The Polar Code
The
International Maritime Organization
is developing a Polar Code to govern shipping practices in the Arctic. With interest in Arctic shipping growing rapidly, many newcomers lack the experience or capacity to carry out shipping operations safely. A mandatory Polar Code for shipping that addresses environment and safety concerns is critical.
To be effective, the code must be
mandatory
, must
include all ships navigating in Arctic waters
, and must be
updated regularly
. It must require ice-strengthened hulls, measures to avoid harm to Arctic ecosystems and species, qualified on-board ice navigators, and capacity to participate in search and rescue and spill response operations.
Safe and sustainable Arctic shipping
Learn more about what we need to make increased Arctic shipping safe for communities and nature.

Download our factsheet.